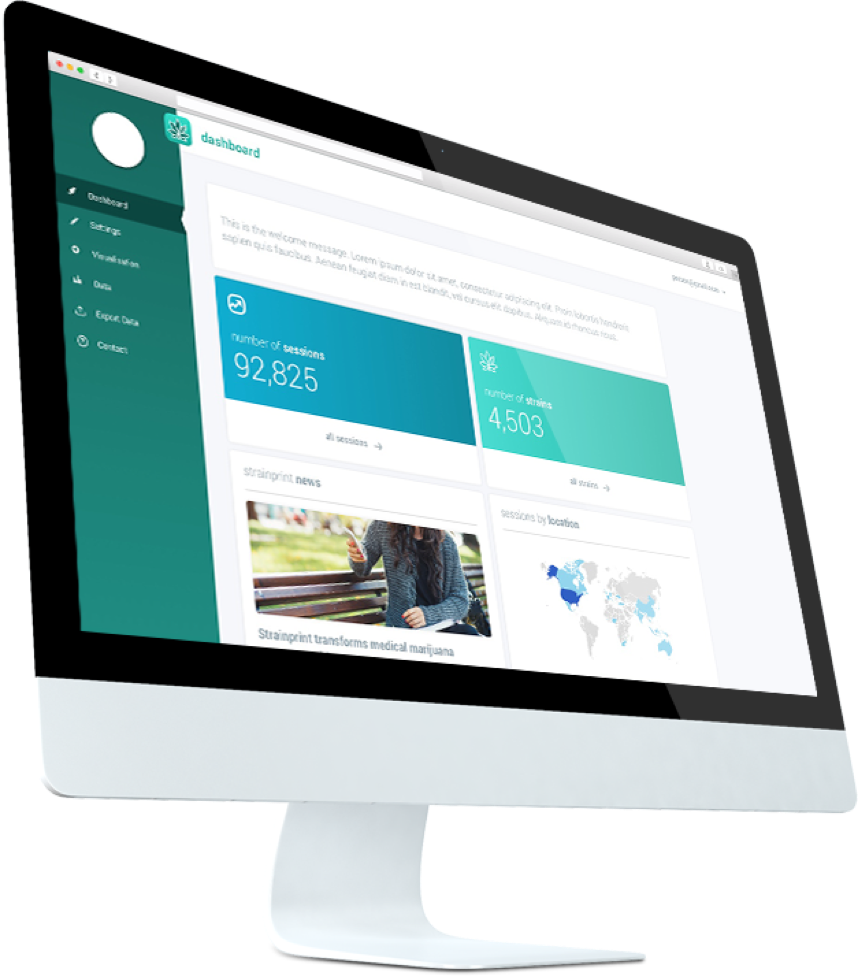 for clinicians and researchers
What guides your treatment recommendations? Are you best serving your patients? Request Demo
Strainprint gives you the power to…

Optimize treatment guidance based on advanced longitudinal cohort analysis by condition, symptom and outcome.

Conduct targeted clinical research by condition, symptom or treatment to better understand patient outcomes.

Maximize clinic efficiency and profitability.

Improve doctor/patient engagement through conditioning and automation.
why choose Strainprint Analytics?
Data Driven Guidance
Hundreds of thousands of independent medical cannabis records and millions of data points from lab-verified (ACMPR) strains and actual patient use. Not from anecdotal or qualitative reviews.
---
Research-Ready
Run clinically focused studies with custom surveys and validated questionnaires.
---
Real-time Patient Feedback
A 360-degree detailed view of your patients' treatment progress.
---
Powerful, Yet Easy to Use
Anyone can perform detailed queries on comprehensive metrics through dashboards and canned reports.
---
Learn more about Strainprint Analytics
Custom-branded (white-label) versions available
All data is cleansed and verified to ensure integrity
Research-ready with custom surveys and polls
Geo-tagged for jurisdictional compliance
HIPAA, PHIPA & PIPEDA privacy compliant
Extensible for integration with third party Seed-To-Sale, EMR and E-Commerce Solutions
Based on Lab-verified strain composition
Contact Sales