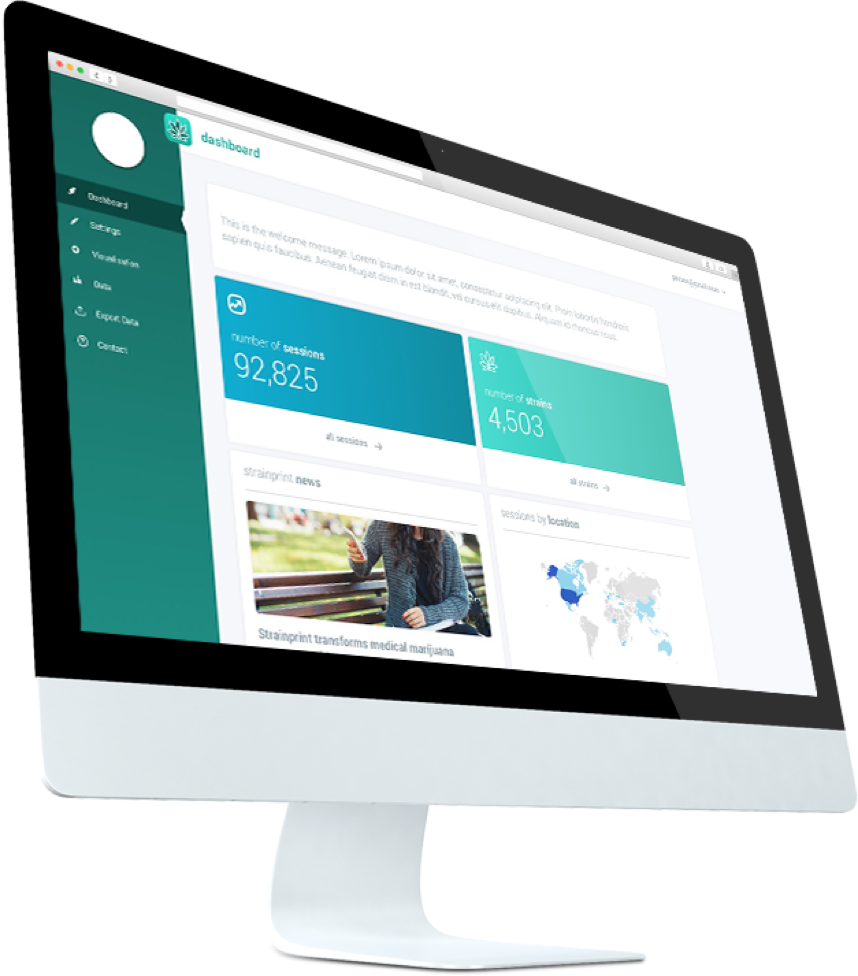 for growers and retailers
Are you growing and selling the products that consumers want? Request Demo
Strainprint gives you the power to…

Know what your competitors offer and how your products compare.

Optimize product selection, formulation and margins through real-time demand-side data.

Conduct targeted market research to identify growth opportunities.

Increase consumer engagement through loyalty rewards and marketing automation.
why choose Strainprint Analytics?
Powerful Competitive Intelligence
Learn in real-time which products and consumption methods consumers say are most effective, or dig deeper and learn about their buying habits.
---
Capitalize on Emerging Trends
Identify opportunities for product development and innovation by understanding optimal chemical constituency and entourage effect.
---
Medical Records. Not Reviews.
Hundreds of thousands of independent medical cannabis records and millions of data points from lab-verified (ACMPR) strains and actual patient use. Not from anecdotal or qualitative reviews.
---
Powerful, Yet Easy to Use
Our easy to use interface with canned reports and dashboards gives anyone in your organization the ability to perform in-depth analysis on cannabis use.
---
Learn more about Strainprint Analytics
Custom-branded (white-label) versions available
All data is cleansed and verified to ensure integrity
Research-ready with custom surveys and polls
Geo-tagged for jurisdictional compliance
HIPAA, PHIPA & PIPEDA privacy compliant
Extensible for integration with third party Seed-To-Sale, EMR and E-Commerce Solutions
Based on Lab-verified strain composition
Contact Sales