team
by patients, for patients
Meet the driving force behind Strainprint Technologies, a Toronto-based medical/research focused data & analytics company.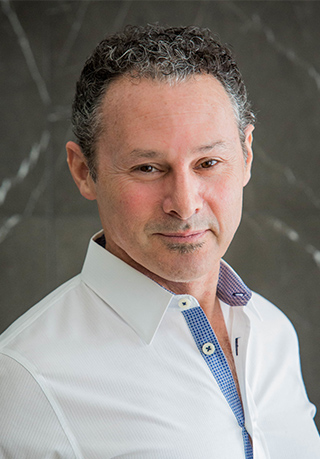 Andrew Muroff
Chief Executive Officer
Andrew is a hands-on entrepreneur that has led public and private technology companies since 1995. To Strainprint, he brings deep corporate and financial experience, broad expertise across regulated cannabis markets in Canada and the U.S., and a passion to help people. He is a published legal author with graduate degrees in Business and Law and is a member of the State Bar of Michigan. Hailing from "South Detroit" - a.k.a. Windsor, Ontario – Andrew and his wife of 20 years have 2 amazing kids with whom they explore the world. In his spare time, he builds custom electric guitars and regularly performs in a number of rock and roll outfits.

If Andrew were not working with Strainprint he would most definitely be a full-time, successful, epic Rockstar.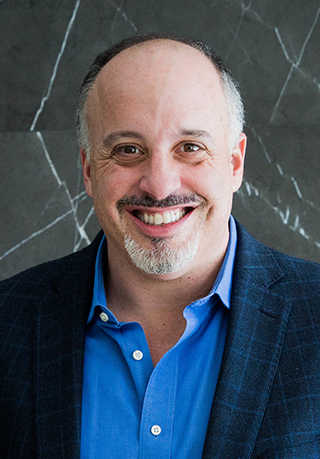 David Berg
President & Chief Technology Officer
As President and Chief Technology Officer at Strainprint David is responsible for the on-going development of the Strainprint application and emerging analytic products. David works directly with the company's developers, customers, partners, physicians and clinicians to deliver on the vision of a crowd sourced medical cannabis tracking ecosystem. David has a broad technical and business background with over 20 years of experience managing product and engineering teams for major multi-national technology companies. David has spent the last 5 years working in the medical cannabis industry and has experience working in commercial cultivation and distribution in Holland, Jamaica and Canada. David has a BCom from York University and a Masters in Business Administration from the University of Windsor.

In his spare time, David enjoys being with his wife and kids both at home and on ski mountains. David is also a movie buff and music lover.

If David were not working with Strainprint he would be Developing his next Cannabis technology company.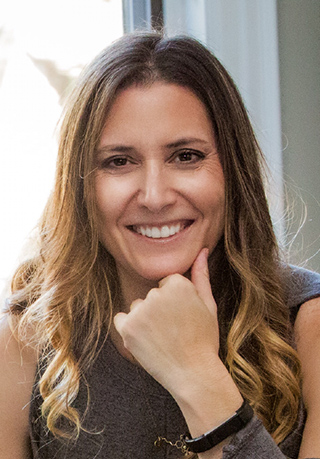 Stephanie Karasick
Co-Founder & Chief Creative Officer
Stephanie was born and raised in the suburbs of Montreal, and left shortly after getting her degree in Graphic Design. She moved to Toronto, working as a copywriter at Leo Burnett, Saatchi & Saatchi, JWT, Taxi, and MacLaren McCann over a span of 15 years. Somewhere in that time, she began studying photography, left the corporate world to work as an editorial and family photographer, and a mom. The idea for Strainprint came to her after her first few months of using medical cannabis, when she was noticing how little information and scientific validation there was on various treatments.

In her spare time, Steph enjoys spending time with her family, especially her amazing dog Brody, who she loves to walk and volunteer with.

If Steph weren't the Founder of Strainprint she would be an on-air radio personality.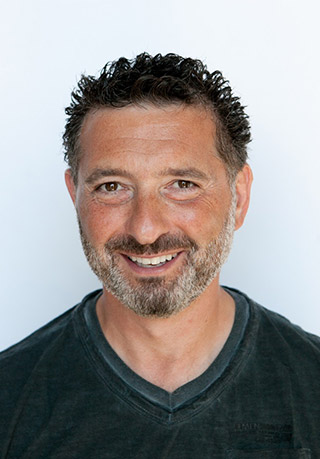 Evan Karasick
Chief of Customer Care
Evan has been an innovator in the digital space for more than 20 years. Along with his expertise and passion for Strainprint, Evan is the principal and founder of Channel 1 Media, a digital marketing agency that specializes in the creation of customized sales tools for over 180 sports franchises and venues in North America and Europe. Born and raised in Vancouver, BC, Evan holds a B. Comm in Urban Land Economics from the University of British Columbia, and a Piano Performance Degree from The Royal Conservatory of Music. He currently makes his home in Toronto, with his wife and two daughters.

In his spare time, Evan enjoys spending time with his family and playing the piano.

If Evan were not working with Strainprint he would be developing real estate.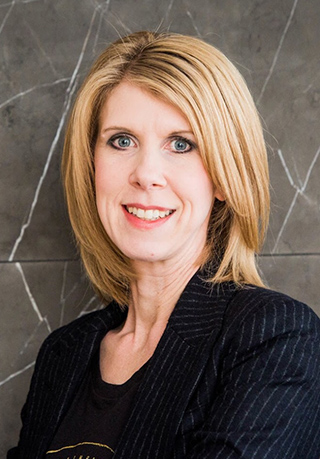 Victoria MacDonald
Director of Business Development, Western Canada
Victoria MacDonald (Vicki) has over 20 years of experience within the social service sector. Her expertise includes organizational development, strategic planning, quality improvement initiatives, service delivery outcomes, and much more. Vicki has a B.A. from Acadia University and a Bachelor of Social Work from University of Regina.

Vicki's passion for helping people is illustrated in her ability to build authentic relationships and support individuals to access information and resources that best suit their needs. Her authenticity in conjunction with her relationship building skills and versatility make her a valuable asset to the Strainprint team.

In her spare time, Vicki enjoys spending time with family and friends; she especially enjoys going on imaginary adventures with her daughter! In addition to family time, Vicki enjoys walking her dog, exercising, baking and eating at her favorite Vegan cafe in Calgary

If Vicki weren't working with Strainprint she would open her own Vegan bakery and coffee shop in Victoria, BC.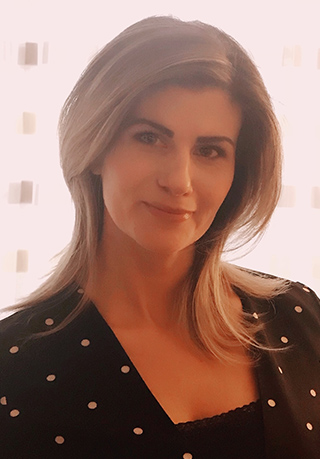 Ashleigh Brown
Community Manager & Patient Liaison
Ashleigh's own journey as a medical cannabis patient as well as the Founder of SheCann: Legal Medical Cannabis Empowering Canadian Women gives her the unique opportunity to deepen the connections she has with fellow patients, as well as channel her empathy, love of learning and all things data into helping patients use cannabis better, and mindfully medicate with Strainprint.

Prior to joining Strainprint, and as the Founder of SheCann Ashleigh built a non-judgemental and supportive Facebook community of female medical cannabis users from one to 1,000 in just 10 short months. SheCann recently won 3rd place for the Best Social Media Account – Facebook category at the Canadian Cannabis Awards in November, 2017.

In her spare time Ashleigh loves to read and spend time with her blended family which includes five kids and two granddaughters, and a very supportive spouse.

If Ashleigh weren't working with Strainprint, or SheCann she would be spending every minute at Best Friends Animal Sanctuary in Utah. She says that it is not only one of the most beautiful places on earth, but the work that the staff and volunteers do is monumental.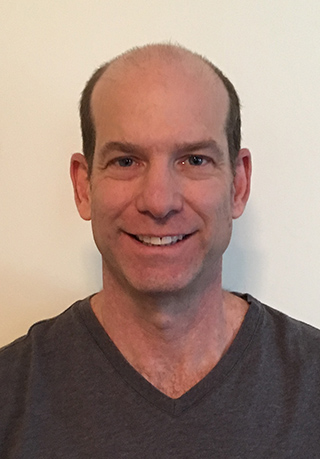 Stuart Dicker
Senior Database Architect & Analytics Specialist
Stuart has been building software applications for over 25 years. Since graduating from University of Toronto's computer science program, he was worked with several software companies, most notably as Lead Software Developer for OpenText. He has senior experience in the medical software field as well as designing software for the home and commercial security market. As a senior software engineer, Stuart specializes in database architecture and analytics.

Stuart has been key in developing Strainprint's patient and subscriber reporting and will continue to advance metrics and algorithms for the Strainprint Analytics Platform.

Stuart doesn't have much spare time, but when he does he loves to bike and scuba dive as well as spending time with his wife and two daughters.

If Stuart weren't working at Strainprint I'd be sailing a yacht across the Pacific ocean.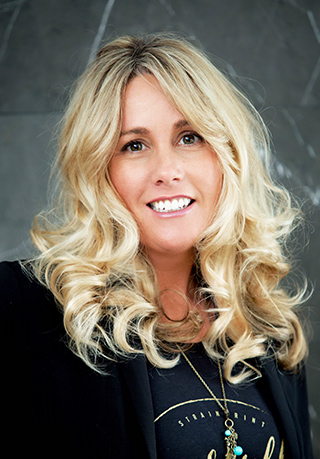 Jessica Moran
Director of Marketing & Communications
Jessica (Jess) is a seasoned Marketing & Communications expert with over 15 years of industry experience. Jess holds a B.A. Degree from Laurier University, in addition to a Post-Graduate Corporate Communications Diploma from Sheridan College.

Jess' passion for Communications combined with her years of experience and work ethic make her an unstoppable force within the industry. Her forte being media relations, Jess has garnered over 880,000 media hits during Strainprint startup in just 13 months!

When not focusing on her role at Strainprint Jess touts herself as a "Domestic Engineer" and is a proud wife and Mom. In her spare time (which is rare) Jess enjoys staying active with running, biking, swimming, and traveling while listening to her epically curated playlists (her musical tastes are quite eclectic), and volunteering for special needs causes, particularly Autism. If Jess weren't working with Strainprint she would be a professional snowboarder.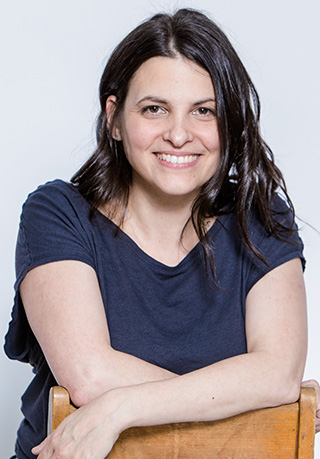 Michelle Arbus
Vice President, Research
Michelle is a veteran of the market research industry with over a decade of experience at the global research firms Ipsos and the NPD Group. While at these organizations, she conducted rigorous data analysis which provided multi-national corporations with data-driven insights and recommendations to solve their business issues. Most recently, Michelle took her analytical expertise to the Ontario Ministry of Health where she consulted on issues such as cannabis, tobacco smoking, routine childhood immunizations and the flu. She led research which was used as the basis for the strategic direction of programs, initiatives or communications on various health matters. Michelle will be in charge of heading up research efforts at Strainprint, including doing a deep-dive on the rich, 7 million data-points, analyzing the data and creating meaningful reports. Michelle holds a BA Honours in Psychology from York University and an MBA from Dalhousie University.

Michelle lives in Toronto with her husband and two little girls. In her spare time, she loves to hit the park with her kids, see live music with her husband and of there's enough time, some hot yoga.

If Michelle wasn't working at Strainprint, she would be renovating century homes with her surprisingly handy husband.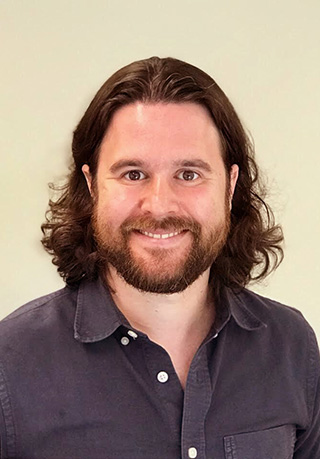 Noah Kauffman
Director of Sales
Noah Kauffman has been helping organizations purchase great software for over a decade. As Director of Sales at Strainprint, he's responsible for identifying market opportunities and developing sales processes to drive continued revenue growth.

Noah's sales philosophy is simple: "Join a company that offers a great product and you'll never have to 'sell' anything." Before Strainprint, Noah was a top performer at SysAid, Gubagoo, and Salesforce.com. He attributes his success to his remix of modern sales approaches and an unwavering dedication to his customers' success.

Noah holds a degree in Religious studies from the University of Waterloo which he insists is actually valuable.

In his spare time Noah eats his way across Toronto and walks his dog, @JerryGrrrcia

If Noah wasn't working with Strainprint, he'd want to be in a band. He's not very good at guitar though, so he'd be working elsewhere because Toronto real estate is expensive.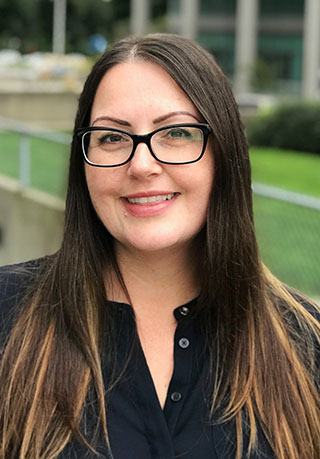 Joya Halls
Director of Customer Care
Joya Halls brings over a decade of experience in health care and cannabis to her position of Director of Customer Care at Strainprint. With educational training in health sciences, nursing, pharmacy, and cannabinoid medicine, Joya rounds out her portfolio with extensive experience working in medical cannabis as an advocate for patients. A particular focus in her earlier career was working with Veterans within Health Canada's Licenced Producers, and helping Canada's Veterans access medical cannabis. She went on to holding management positions within medical cannabis clinics as well as managing one of Canada's leading Licenced Producers before joining the team as Director of Customer Care at Strainprint. A fun fact about Joya is that she used to sing in and tour with bands in her twenties.

Joya spends her spare time visiting zoos and aquariums, travelling and baking.

If Joya wasn't working at Strainprint, she would be travelling the world, volunteering, and stopping to visit animals along the way.